If you get to Vegas you need to go to the Hash
House A GO GO
. The place is incredible. The food was very good and huge. And in that order.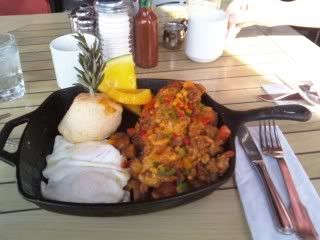 As you can see from this photo Susan is not quite sure what to do with the Pork Tender Loin Benedict. Susan took one look at my Corned beef hash and asked to trade. I barely finished half of the Benedict.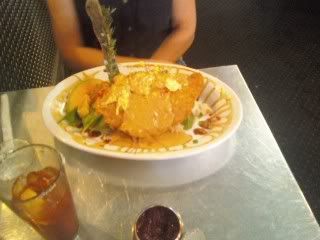 Aah the Corned Beef Hash. It was a thing of beauty. Susan did not even come close to putting a dent in this delight.
Oh and of course a bloody. Lets just say that someone needed a little pick me up after a late night of people watching on the strip.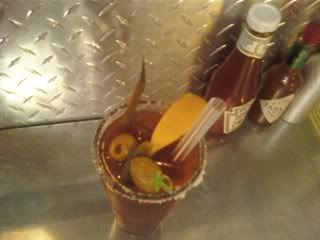 It was so good we went back Sunday morning and had round two. I nearly finished the Sausage Hash.